Darleen Hunt is an experienced artist with a strong sense of design, composition, and color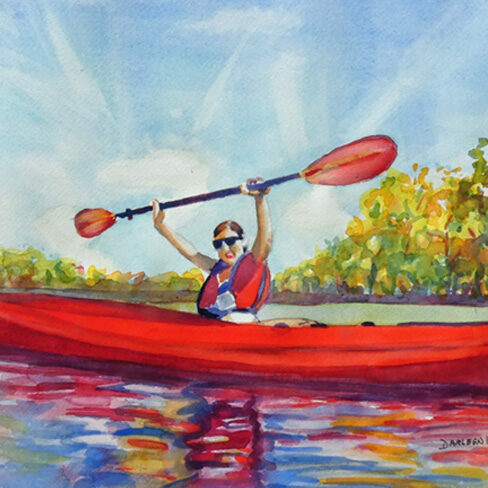 Still Life Artist in Florida
Hello, I am Darleen Hunt. I have over 30 years of experience in watercolor paintings. I make use of intense light and shadow techniques in all my watercolor paintings.
Many of my works illustrate tropical foliage, wildlife, and portraits. I add dimension and balance into my artwork with the use of unique color palettes and painting techniques.
I began exhibiting my work at juried shows after retiring from the public relations department of NASA. Through the years, I have studied with many nationally noted artists and developed my art style.
I also paint on silk fabrics using the French Serti technique. My work is exhibited in numerous corporate and private collections.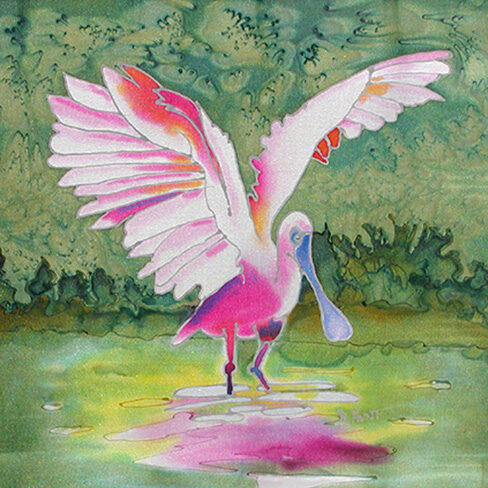 I have exhibited my artwork in many reputed art festivals and events.

I live in Merritt Island, in a rural area with a koi pond, fruit trees, and tropical vegetation. My art often revolves around these subjects.
My husband, Jerry, and I are blessed with three children, seven grandchildren, and three great-grandchildren.
Sharing Artwork with Local Communities
The Merritt Island Wildlife Association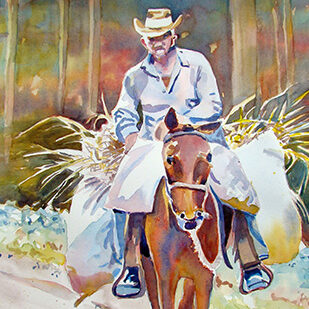 I have a wide range of interests, and I love to explore art in many forms.
I like to paint tropical foliage, wildlife, and portraits of people in their daily activities. Usually, my artwork portrays strong light and shadows, and to establish that I use a wide range of values and colors in my art. Painting helps me find answers to life's hardest questions. I am fascinated with the effects that can be obtained with watercolors.